Students as the champion of change
Calling for SCHOOL TEAMS


Register before Friday, 19 March 2021, to kick start your green initiatives
Presented by the English Schools Foundation and The Nature Conservancy, Nature Works is a broad-based engagement programme designed for secondary students to build their leadership and entrepreneurship skills. We aim to nurture future change-makers to think creatively and scientifically in creating actions for a greener community.
Through a project-based learning approach in the area of environmental conservation and sustainability, we provide students with the skills and support them with resources for them to carry out their green initiatives in their schools.
Join our forthcoming Information Session to find out more!
Wednesday 10 March 2021, 5.30 – 6.30 pm
An 8-month programme where students gain hands-on experience in launching their own environmental project.
Professional support and guidance on data collection and analysis.
Students will be inspired, guided and supported by experts on their project.
Students will receive certification and advice from experts in presenting their projects and three successful schools will receive funding for their projects.
What is the programme about?
Nature Works Hong Kong is a platform for student-driven conservation projects based on four distinct stages: Inquire into Sustainability Issues on Your Campus, Project Management Workshops, Feasibility Study and Feedback and Project Implementation. The activities allow students to research, learn, build and deliver their green ideas with full support from scientists, industry experts and teachers.
Programme outcomes for students:
To gain an understanding of real-world environmental issues and challenges
To create and launch an original initiative delivering tangible benefits  to the school community
To develop a scientific mindset to optimized project's environmental impact
To work with experts to enhance their problem-solving skills
To receive coaching on how to make a difference with leadership skills
To meet new friends who share the same values and passion
Participants will also receive:
An official certificate on completion
A chance to win project funding
Conservation project themes include: 
Programme Phases and Key Dates
Enrollment Deadline (19 March 2020)
Phase 1: Inquire into Sustainability Issues on Your Campus (April to May 2021)
Students will test their ideas in order to develop the baseline of their environmental project.
Phase 2: Project Management Workshops (26 - 31 July 2021)
Students will learn leadership and entrepreneurship skills and understand Hong Kong ecology through the week-long training camp that includes workshops and field trips.
Training Camp and Expert Workshops (26 – 29 July 2021 – 4 Full Days)

Project Launch Day (30 July 2021 – Half Day)

Field Trip (31 July 2021 –  Full Day)
Phase 3: Feasibility Study and Feedback (August - October 2021)
Students will try out their project and present their project plan to the judging panel committee on Project Pitch Day and funding will be granted to the outstanding teams.
Pilot Project Execution

Mock Pitch Day (16 October 2021  – Half Day)

Project Pitch Day (30 October 2021 – Full Day)
Phase 4: Project Implementation (November - December 2021)
Students will execute projects according to their plan with an assessment of the impact and reporting.
*The programme schedule is subjected to change due to unforeseen circumstances such as weather conditions or the current pandemic situation , etc. Please block your calendar for these activities, detailed information will be announced in early July by email.
Making an Impact Since 2013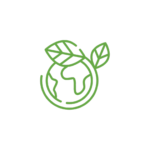 The Nature Conservancy's (TNC's) Learning – Action – Leadership model is the backbone of the programme.
Understand the programme philosophy and glimpse into the video highlights.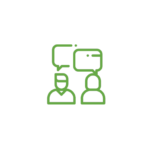 Nature Works Hong Kong has empowered more than 420 environmental youth leaders from 80 schools to launch over 50 student-led community projects.
Read the stories of the 2018 Outstanding Team awardees .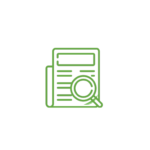 "We were taught to work smarter, not harder, and to look for different and quicker methods to achieve our goals, because there is more than one road to success" – Island Tyfoods from Island School
Learn more from the media coverage.
Send us a message anytime!
Email Address
natureworks@esfcentre.edu.hk